I have a *massive* backlog of unreleased music, videos, and works-in-progress that I wasn't ever planning on releasing, but I think this subscription service could be a great venue to present some of that material in a semi-casual, but special, intimate way. Your support in this endeavor will not only help sustain me, but will also help promote the creation of new work with some fluidity. Frankly, I'm desperate for a new system and what I've been going with has been drowning me, so I can't thank you enough for your support.

As members of this special group, you'll learn about a huge hidden side of my musical life which I'm happy to share with you, deep believers in my dream. There are already several brand-new, subscriber-only releases either available right now or coming down the pipe, enough for me to keep up with releasing at least one unreleased track per month, and sometimes more. Some of my older releases (such as the live tracks) are going to become subscriber-only as well, mostly so that they don't clutter my primary discography.

I have to place a BIG NOTE here saying that I'm not sure if the access to new forthcoming releases will be able to include albums that are on other labels and just linked from here to their pages (such as the next Kayo Dot album, for example)... we'll have to see as that comes up. So, in that regard, it's best to look at this subscription service primarily as a way to get exclusive unreleased content, discounts, community, early tickets, and of course any new releases I upload here that are fully controlled by me. Pay little attention to Bandcamp's "What You Get" text below... they won't let me edit it, but the main awesome thing you'll be getting is monthly unreleased new music and videos, such as: Toby Driver Live at Roulette, tracks by Clefter, the Tartar Lamb II movie, a music video for "The Knot," outtakes from Piggy Black Cross, Kayo Dot live videos with Yuko Sueta, tracks from The Stone Residency 2015, The Slowly-Self Coalescing Vagrant Folkgoth demos, MS Stubnitz pro-shot videos, and more!

Thank you SO MUCH! –Toby
You're a subscriber
Thank you!
* Downloads are DRM-free and available in MP3, FLAC and
more
.
Kayo Dot (and the music of Toby Driver)
New York, New York
KAYO DOT is an undefinable band led by composer Toby Driver. All the other projects and titles on this page are also the work of Toby Driver. Several additional titles are also available exclusively through our subscription service.
Latest Release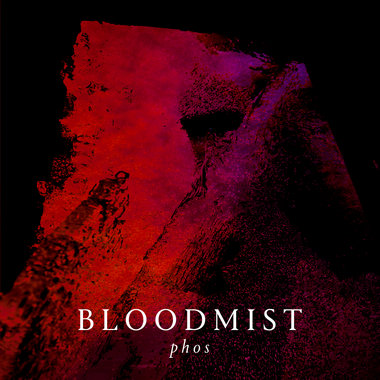 Phos